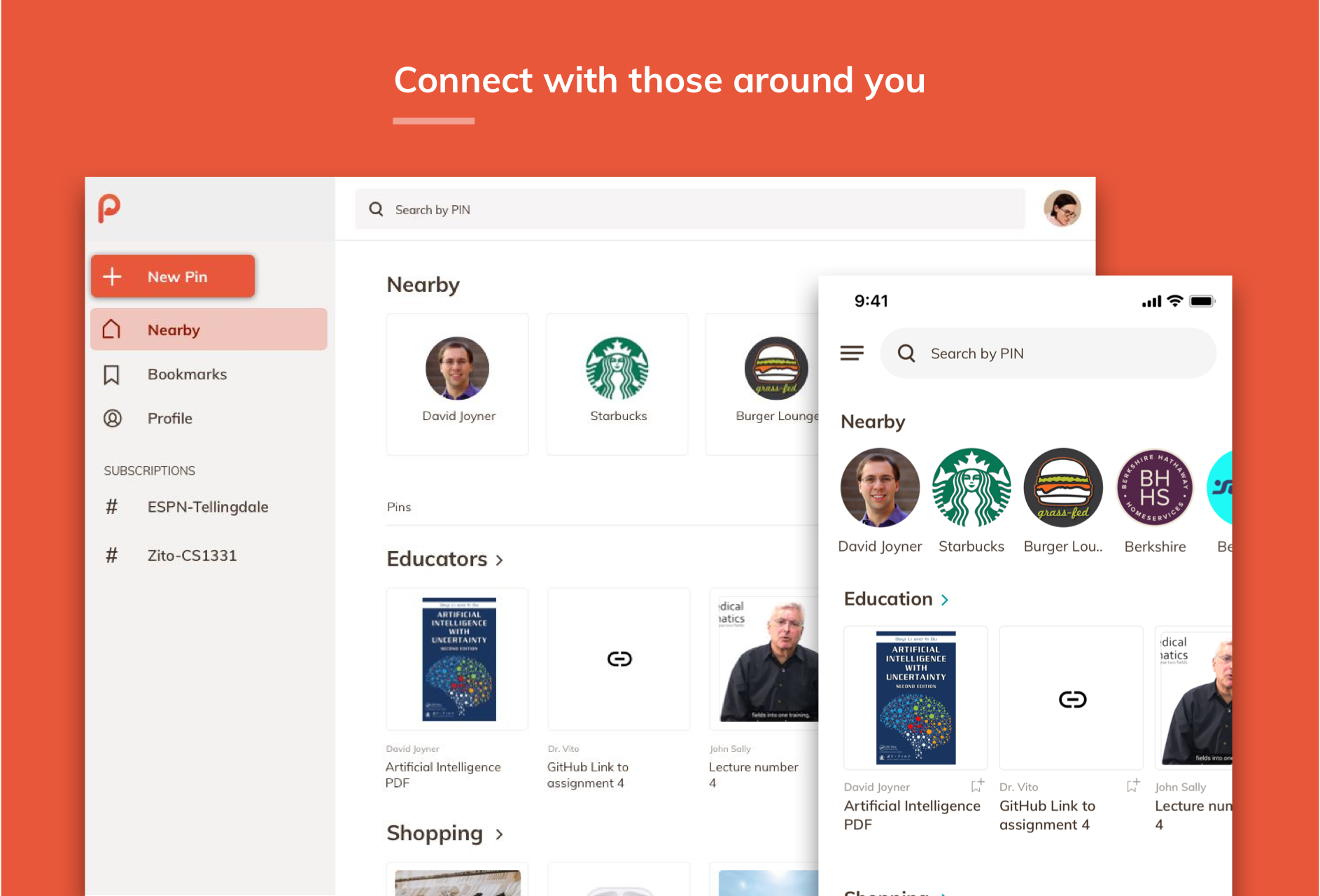 Want to connect and communicate with people that you come across in real-life? Wish you could share and network with the people nearby? Cloudpin is the way to go.
Launching today, Cloudpin's patented tool let's you broadcast content to the people around. Regardless of platform, allowing you to get in contact with those nearby. Cloudpin also allows you to share using a customized pin code with your username and a customizable unique key. So, you could share a resume by just communicating the key 'johnl-resume'. That means that you could share to a group of people in real life or to someone while on a call (since you'd be able to just tell the person the unique key to access the content).
"Cloudpin was built to allow communication of important information to be done in the easiest way possible, with a shareable and customizable pin code." Says the company.
Cloud sharing tools life Google Drive and Dropbox weren't built for real life communication due to their complicated link structure. Cloudpin gives people the opportunity to connect with those around them, even while staying socially distant Existing alternatives like Airdrop only work with iOS and Mac devices and are solely for 1:1 communication.
Cloudpin comes at a time where customers are used to typing pin codes to access information and it seems that Cloudpin has also taken cues from recent events and even allows for a password to protect content further.
"The idea of Cloudpin came at a football game, where I wondered why the team couldn't communicate content to everyone at the stadium simultaneously" says Marcus Thomas, the inventor of Cloudpin. Thomas and his fellow co-creators met while in Grad School at Georgia Tech, where the idea was pitched and accepted into Create-X – Georgia Tech's Startup Accelerator.
Today, you can visit htts://cloudpin.it to use the app, and the team says that native iOS and Android apps will be released soon. Also, the team is working on shared spaces to allow one or more people to collaborate after sharing the unique pin code.
Recent Posts
Archives
Categories
Subscribe to Our Blog
I want the latest update in...
Latest Post

May 27, 2020
[rt_reading_time postfix="mins read" postfix_singular="min read"]